Protecting a Franchise System
Franchisor Agreement Support
We recently assisted the franchisor for a national franchise system operating throughout Australia. They approached us with several issues that they were experiencing from some of their franchisees. They hired us to expose any illegal behaviour or breaches of their franchise agreements.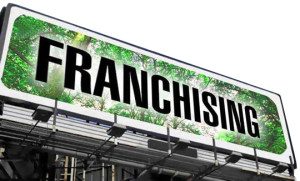 As we conducted surveillance we learned that certain franchisees were obtaining stock outside of the required purchase channels. As the franchise agreements stated that they must purchase stock from head office (franchisor) this meant that the franchisor was missing out on income that the business was entitled to.
We also uncovered the 'back door' selling of stock in large quantities to avoid having to declare the sales and pay royalties to the franchisor according to the franchise agreements. If multiple locations were selling stock via this method the franchisor could potentially lose ten's of thousands of dollars in payments, which they were legally entitled too.
We also exposed a range of other issues that the franchisor could then check and rectify throughout the entire franchise system including some non consistent branding issues, sale of unapproved stock inside the stores, and locating missing stock.
As a result of our findings the franchisor proceeded with legal action to rectify the situation and protect the franchise system they had worked so hard to build. For the minimal cost of undercover surveillance the franchisor had protected the franchise system, saved tens of thousands of dollars in lost franchise profit payments and sent a clear message to all franchisees to tow the line and use the system legally and correctly.