There's Nothing Cool About Fraud
We often get asked what cool things we see, is it exciting, and what do you usually report on?
Firstly, there's nothing cool about watching people commit fraud. Deliberately going out of their way to lie and deceive for monetary gain, or due to laziness or a range of other possible reasons. People faking and often exaggerating injuries to the extreme.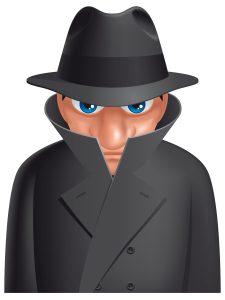 Obviously, there are a lot of people that we observe while conducting surveillance that do appear restricted. They do display pain and discomfort and an inability to complete normal everyday tasks. They appear truthful and their claim appears to be legitimate. This video and our report will reflect what we observed.
We are not the judge or the jury. We are here as an independent third party, contracted to obtain the facts. To show video of exactly what is happening and how the subject is presenting. Where they go and what they get up to.
The insurance company, law firm, government department, corporate business, judge or mediator will review and proceed with the matter how they see fit. Our job is to provide a report, and video evidence based on the facts observed, without assumptions or opinions. That is what do. That is all we do.
Contact Suncoast PI today for a no obligation discussion about your situation and to obtain a quote.
If you know someone who is committing insurance fraud please see this website for more information and ways to report them: Insurance Fraud Bureau of Australia