Choosing an experienced PI
Investigation businesses and Private Investigators will try and confuse you and make it sound complicated when choosing a good PI. Here are a few basic questions that you could ask to uncover who will actually be doing the work, and if they are as experienced as you would like. An experienced surveillance professional will have no problem answering the following questions.
Are you currently licensed with Fair Trading? 
Every active PI MUST be licensed with Fair Trading QLD to be able to charge you to complete an investigation. You can verify if someone is licensed by using the Fair Trading website.
How much does it cost? 
Some private investigators will charge low rates to get work. The problem with using these investigators is they are usually very inexperienced, possibly new to the industry, and don't usually conduct PI work full time, its kind of their side business. The saying 'you get what you pay for' is usually very true in the Investigation business because good investigators are busy and will charge what they are worth. The going rate in Qld for a good investigator will be between $80 – $110 per hour, plus a kilometre rate and expenses incurred during an investigation, which should be discussed with you prior to commencing the investigation. If someone is charging you more than this, they are trying to rip you off. Having a budget in mind is also a great idea, this gives the PI a good understanding of what you can spend and also allows the PI to effectively plan and execute an investigation to get the best outcome for you. It's normal practice to request a retainer before commencing work.
How do you conduct your Investigations? 
When asking a business or the PI your speaking with this question it's important they have a very clear answer. If they don't it suggests they are inexperienced, possibly not willing to have an open channel of communication with you or don't use their time, and your $$$, efficiently. Investigators should also be conducting legal investigations to ensure video evidence obtained is useful to you when the need arises, and will not get thrown out of court for being obtained illegally.
What experience have you or your PI's had? 
Obviously most inexperienced investigators will probably lie to this question. So phrasing the question like that may not get an honest answer. Try asking, what Insurance companies they are/have been accredited with and if they do any government work? This will quickly uncover if they are working full time and if they have had experience with WorkCover, Centrelink, RACQ etc. A good PI will have had a variety of experience and be working full time.
A few things to watch out for…
An experienced PI has one or more vehicles especially equipped for surveillance. The vehicle can often be a large reason why an investigation may not be as successful. If the business or PI informs you that they use a lot of hire cars and trys to make it sound like a positive, its not. Firstly, hire cars don't have tinted windows so the occupant inside, who is often seated in the vehicle for hours at a time without moving, stands out to anyone who comes near that vehicle. This dramatically increases the chance of a compromised investigation, which can cause you problems or put the person you are wanting monitored on guard. This makes it very hard to surveil them in the near future, which is why it's vital to get it right the first time.  Secondly, you will be paying for the hire cars somewhere along the line in your investigation, even if they state you're not.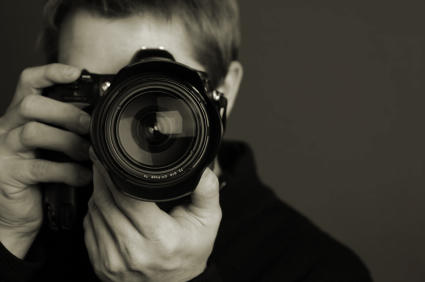 You get two investigators for the price of one! What? If you get told that you're going to get two investigators working on your matter but only paying for one, this is ridiculous. Obviously they aren't very busy, which is a sign to be cautious with the experience level of the investigators. Also, having two investigators in one vehicle is not an advantage. Having two investigators sometimes is a benefit, when they operate out of two separate vehicles, are highly trained in team surveillance and have proper communication devices in place, a pursuit plan, and the investigation is run by someone who understands surveillance with multiple investigators.
Choosing a good PI isnt that hard, just make sure they are willing to have good open communication with you, fairly priced, and will supply a detailed report and video evidence brief for you upon completion of the investigation.