Are Infidelity Investigations a Good Thing?
Are Infidelity Investigations a Good Thing?
One of the most common surveillance enquiries we receive is about infidelity. During the phone call with the perspective client they usually ask, "Is surveillance a good idea?"
A relationship that was once built of trust and happiness is now full of suspicion and wonder. Usually someone close to the person, a lawyer or friend, has suggested that they speak with a private investigator to see if we can get to the bottom of their problem. Sometimes they are so tired and over the emotional roller coaster they can't stand the thought of going through the stress of infidelity investigations at all.
This is a good opportunity to reiterate Suncoast PI's general policy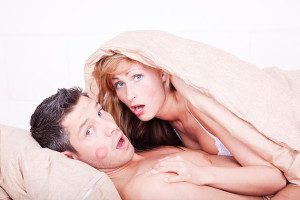 about taking on such investigations. In the first instance, we only take on matters if we genuinely believe that we can add value to a situation, and deserve our fee by producing results. We're not saying this always happens, just making the point that it is our intention to be of service.
Infidelity investigations usually start on the back of suspicion. If there is more than this, possibly some evidence already obtained, then we may not be needed. In this case we will say so. We operate in the grey area between trust and mistrust. This is not healthy for our clients because it may slowly tear them apart. We see our job as clearing away uncertainty, creating peace of mind and providing clarity, so they can get on with their lives.
In the majority of cases our infidelity investigations find evidence of unfaithfulness, or at least confirmation that our client's suspicions are correct. This is the end of the matter for us unless we give evidence at a hearing. However in some instances our enquiries into unfaithfulness have ended up without uncovering anything new.
This brings us to the second pillar of our policy regarding accepting such investigations. We don't get emotional about things, and we don't get personally involved. Our job is to establish the facts impartially. These are not always what our clients anticipate, although they often are.
To get back to the question of whether infidelity investigations are a good thing, we think 'good' is not the right word because unfaithfulness can never be that. So we would rather describe them as 'necessary' where there is sufficient reasons to conduct them.
If you find yourself in a situation like this, and are determined to find out what is happening in your relationship, then call Suncoast PI on 0488 456 717. All enquiries and investigations are conducted in complete confidence.
Read more about our Domestic and Infidelity Investigation here.