About Suncoast PI
What makes us the leading Surveillance Investigators?
Company Profile
For strategic, reliable and discreet surveillance solutions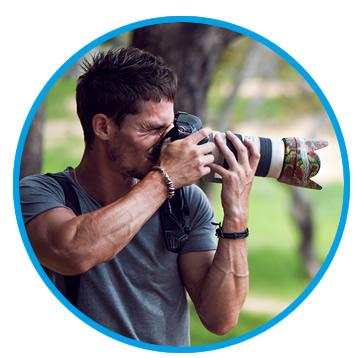 We are a local Sunshine Coast based Private Investigation firm that specialises in surveillance. We conduct all types of Investigations and deal with all types of people and entities. Nothing is off limits.
Our comprehensive service commences with a no obligation discussion to determine your specific requirements. We will recommend a surveillance strategy that we believe will yield results. If you wish to proceed with the surveillance investigation we gather some information from you and get to it. We endeavour to keep the surveillance process as simple as possible and will do all the hard work for you.
During the investigation we like to keep an open channel of communication to provide regular updates as events unfold. This not only allows for your peace of mind, but it also helps us to make sure that all the intelligence from your end is also up to date.
Our Investigators have conducted 1000′s of hours of covert surveillance throughout Queensland and New South Wales. We have experience with matters such as Insurance, WorkCover and Injury Fraud, Workplace and Corporate Investigations, Cheating Spouse and Family Law matters, and an array of other unique investigations that come across our desk. We use highly experienced covert surveillance investigators.
At Suncoast PI we maintain a high standard of ethics, which results in quality, legal and timely investigations. We understand that you may have concerns about your privacy when you engage the services of a private investigator, which is why we are cautious and discreet. All discussions prior to our engagement, and information gathered or observed during the investigation will remain 100% confidential.
What training have we had and what Licences do we hold?
In the state of Queensland we hold a Government issued Security Firms Licence. We are legally allowed to conduct covert surveillance and private investigations throughout Queensland. All investigators who conduct work for Suncoast PI hold a Government issued Private Investigators License.
All our investigations are conducted in a legal manner so you can use the evidence, if required, in court. We have completed many forms of Government approved training courses, business management diplomas, surveillance and risk training and continually attend advanced training seminars.
It is a requirement in Queensland that all private investigators are licensed under the Security Providers Act 1993. The definition of a private investigator under Section 6 of the Act is as follows:
 "(1) A private investigator is a person who, for reward
obtains and gives private information about another person, without the other person's express consent; or
carries out surveillance for obtaining private information about another person, without the other person's express consent; or
investigates the disappearance of a missing person."
For more information visit our FAQ or Resource Links pages.
Need a Private Investigator on the Sunshine Coast?
For a no obligation quote and to discuss your specific requirements, contact Suncoast Private Investigations.